First Holy Communion Dresses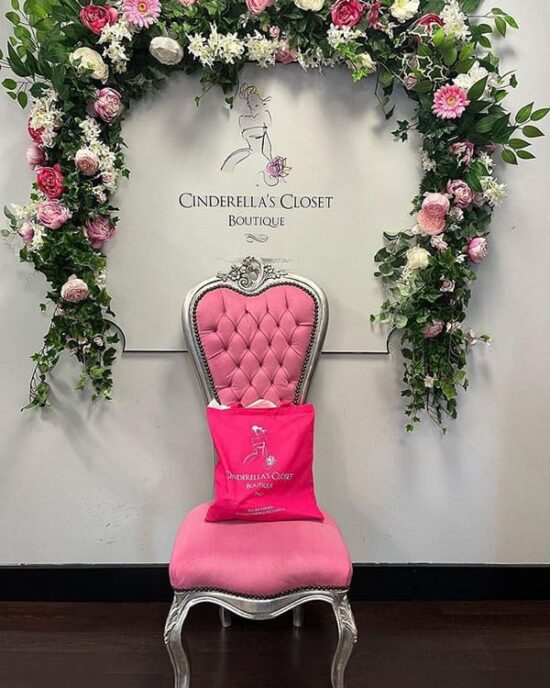 Cinderella's Closet First Holy Communion Dress Collection goes from strength to strength…
We can't wait to launch First Holy Communion for 2024. We have chosen our new amazing 2024 collections and we are so excited to show you. We look forward to welcoming the many Princesses and helping them find their perfect dress for their very Special Day. 2023 has been a fantastic success with Princesses dressed from all over Ireland and UK. Again, we have worked really closely with the designers to choose the most amazing collection for our Princesses for their First Holy Communion!
Designers in our collection
Sweetie Pie
Rosa Bella
Sienna Rose
Emmerling
Linzi Jay
We also have a wonderful selection of complimenting jackets, veils, tiara's, hairbands, gloves, bags, socks and tights for your perfect first holy communion dress choice. Our experienced consultants will be able to give you individual attention as we work on an "Appointment Only" basis. Again, we ensure a strict policy of "One First Holy Communion Dress Per School". Our First Communion dresses are also available in a very large range of sizes and some of our dresses can be specially made to order to accommodate specific requirements (but please remember longer lead times are needed for that so book in early).
This year you will be able to book your appointment on line on our website. We will open the appointment booking system in September for our Communion 2024 collection which will be available to view from 28th of September. There will be a €20 booking deposit at the time of booking, this deposit is fully refundable on the day (just present your card to your consultant) or if you cancel your appointment at least 48 hours prior to your booking. So, if you have a little girl that wants to become a Cinderella Princess for her Holy Communion Day then make sure to book your Communion 2024 appointment. Our new collection for 2024 can only be viewed appointment only. We look forward to meeting you soon and we are very excited for Communion 2024 to begin!
💕Important information for Communion 2024 💕
Our Communion appointments are now open for January but please take note of the information below regarding sizing and availability before you book.
Some designers won't take new orders after mid-December so you will be choosing from current stock which may mean limited availability.
Questions that we are asked very often are: "Am I better off waiting until closer to the time in case she grows a lot between now & May?" "My daughter is only age 5 on top but is tall as age 10?" "My daughter is wearing age 12 top but is the height of a 7 year old?" "My daughter is tiny?" "My daughter is big for her age?" So let's put your minds at rest. When you say Yes to the Dress at Cinderella's Closet we will measure your daughter and based on the sample size she is wearing and allowing for growth we will agree a size to order with you. Some of our dresses come in different lengths.
Some of our designers will make special order dresses where the top and bottom of the dress will be in different sizes (e.g. age 14 top age 8 length) these special order dresses have a longer lead time so it's important that you choose your dress as soon as possible as these choices will not be available after mid-December.
Please don't worry as we will still have a wonderful selection of beautiful dresses to buy after Christmas and, as always, our interest-free payment plans are available.
DON'T FORGET TO ASK ABOUT OUR GOWN CLEANING AND PRESERVATION SERVICE!
Communion 2024 Dresses
Finish your outfit with our Communion Accessories.